Oculus Inc. Declared Winner for Commercial Restaurant Space Award for Georgie's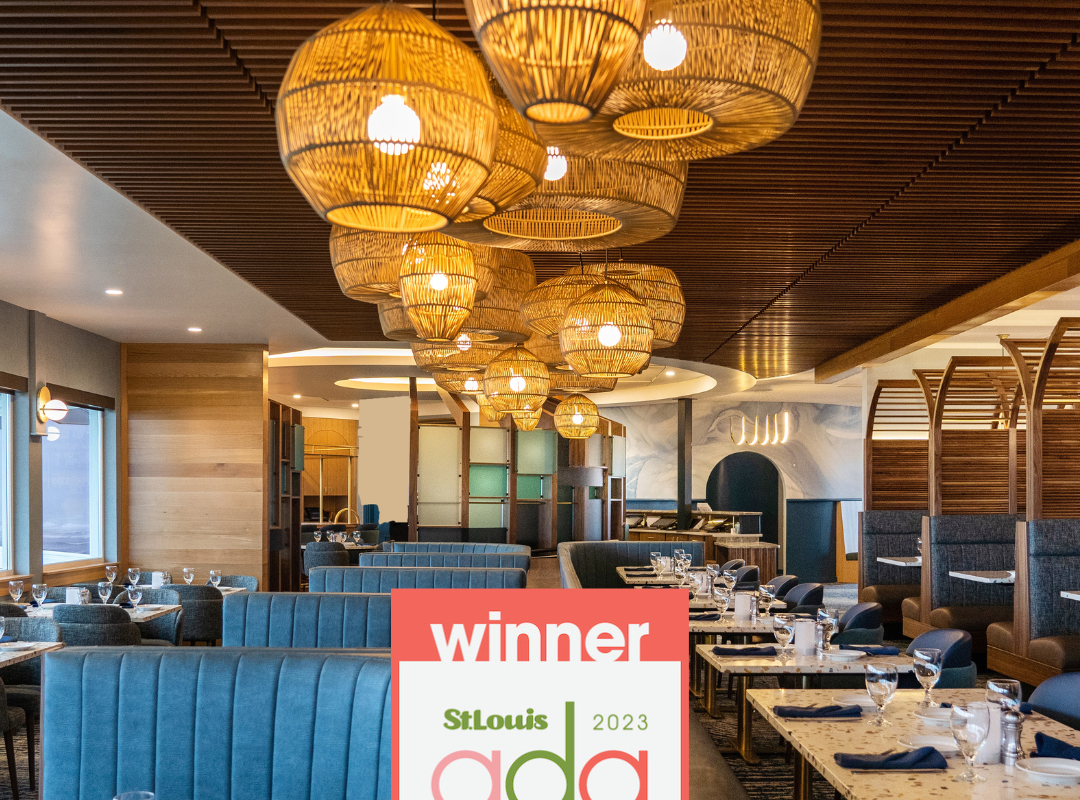 We couldn't be prouder that our work for Georgie's was declared the winning Commercial Restaurant Space for St. Louis Magazine's 2023 Architect & Designer Awards! We have an amazing team of talented designers who produce award-winning work.
Oculus redesigned this popular beachside grill to provide a beautiful and more accessible guest experience. By reworking the dining room and bar layouts, we increased the restaurant's seating capacity. We also added on to the lobby and entry vestibule to provide much needed additional waiting and bar-service area. Warm woods, vibrant brass, and deep, cool hues of the Pacific Ocean set the scene for a sophisticated dining experience in Newport, Oregon.
Congratulations to all the other winners and finalists on your strong design work!