Figlia Americana – Winner of the 14th Annual Hospitality Design Awards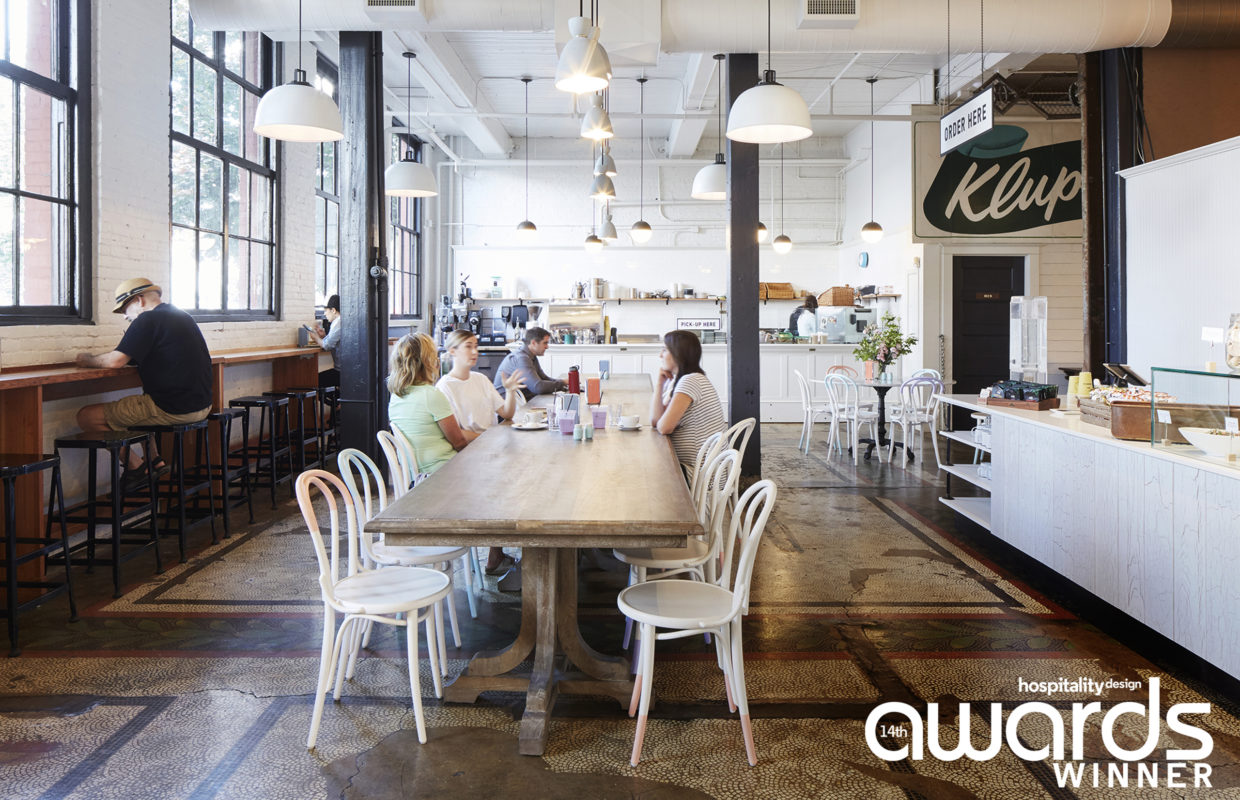 Featured in Hospitality Design (HD) magazine |
From nearly 700 entries Figlia Americana, was selected as the Winner in the Special Judges' Award: Café Culture category of the 14th Annual Hospitality Design Awards. The judges, comprised of industry professionals including Interior Design Executive Vice Presidents, Owners, and Chief Brand Officers, felt the project was such a standout that they created an entirely new category, Café Culture. The interior design was created by our Portland Office, Staicoff Design Co., a division of Oculus Inc.
Figlia – Italian for "daughter" – is the informal and inviting café offspring of upscale Italian restaurant, Renata, which The Oregonian named as Portland's 2015 Restaurant of the Year.  With a myriad of coffee shops and cafes in Portland, the primary design story for Figlia was to create a memorable, visually impactful café true to the essence of the Renata cuisine. The designers envisioned the "next generation" of Portland cafes – a high-value, expression of "place" – that affirms the continuity of Portland history, values and vision. Figlia Americana is authentic to the community and welcomes "Portland Next" to enjoy both the integrity of the food and the visual integrity of the space.
View the full list of winners & finalists here.